Pastor | Canal Lewisville UMC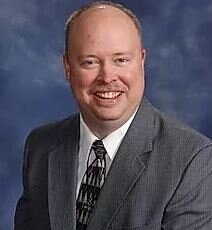 Pastor Matt, along with his wife Crystal and their kids, have been with us since August 1, 2022. Matt is a native of Ohio, growing up in Cambridge. After graduating from Cambridge High School in 1993 Matt went on to serve in the United States Air Force until honorably discharged in 2001.
Pastor Matt would work in the various industries including retail and nine years at the Area Agency on Aging Region 9 in Cambridge working as a Case Assistant and then I.T. Analyst. Pastor Matt quit at the Area Agency in order to pursue full-time ministry. Pastor Matt has been active in community organizations including area Ministerial Associations, Emmaus Reunion Group, Boy Scouts of America, and Fellowship of Christian Athletes.
Pastor Wilson previously served churches in East Ohio from 2011 – 2020. He will be returning to ministry after a two-year sabbatical. Pastor Matt has a heart and passion for creative worship, outreach and ministry with young people. He has gifts for pastoral care and administration and empowering lay leadership. "I am thrilled to pastor this great group of Christians and serve these two wonderful churches and we look forward to the mighty ways in which God will use us in leading people to an authentic, life changing relationship with Jesus."
Pastor Matt has degrees from American Intercontinental University (BS), University of Phoenix (MS), and the United Theological Seminary where he received a Masters of Divinity in 2019.
East Ohio Conference Churches Served:
Koinonia Team Rotation Ministry (Southern Hills District, 2010- 2012)
Ninth Street UMC
Fairview UMC
Kipling UMC
Lore City UMC
Middlebourne UMC
Old Washington UMC
Quaker City UMC
Salesville UMC
Mt. Zion UMC (Buycrus) (Mid-Ohio District, 2012-2016)
Center UMC (Cambridge) (Southern Hills District, 2016-2019)
Damascus UMC (Damascus) (Mahoning District, 2019-2020)